Driving schools in Madison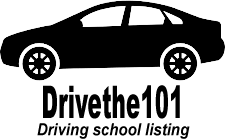 Carson Driving School
2109 E 18th St Brooklyn, NY 11229
Carson Driving School in New York offers comprehensive driving instruction with skilled instructors. Students can take in-person or online classes and practice on the road in the latest vehicles. The school is located in the heart of the city for easy access. Flexible scheduling and affordable pricing make it an ideal choice for any student looking to obtain their driver's license.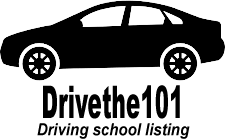 Real Auto Driving School
2819 Ave U Brooklyn, NY 11229
Real Auto Driving School is located in the heart of New York City and provides quality driving education to all interested individuals. Their instructors are highly experienced, patient, and understanding, making them the perfect choice for nervous first-time drivers in a bustling city environment. They offer both classroom and in-car instruction, with flexible scheduling for the convenience of their students. Their courses are tailored to meet the learning needs of each student, ensuring they become safe and confident drivers.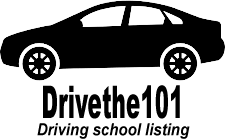 Premier Driving School
1603 Avenue U Brooklyn, NY 11229
Premier Driving School in New York provides students with a comprehensive and affordable driving education program. Located in the heart of the city, the driving school has access to a variety of driving conditions, including urban, suburban, and highway driving. With experienced and certified instructors, Premier Driving School offers flexible class schedules, online instruction, and behind-the-wheel training. Students can choose to complete the driving program in as little as two weeks or spread it out over several months.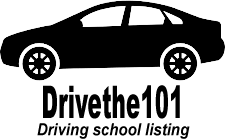 Ezroadtest
Brooklyn, NY 11229
Ezroadtest is a renowned driving school in New York that offers comprehensive driving courses at affordable prices. With experienced and certified instructors, Ezroadtest guarantees quality training to help you become a safe and responsible driver. Their flexible scheduling allows students to choose classes according to their convenience. The school offers online courses, classroom-based sessions, and behind-the-wheel training. They also provide practice road tests to prepare students for their DMV road test. Located in a convenient spot, Ezroadtest is an excellent choice for aspiring drivers in New York.
Welcome to Madison Driving School
Learn to Drive Safely and Confidently in the Madison Area
If you're looking to start your journey towards becoming a skilled and responsible driver in the Madison area, look no further. Madison Driving School is here to guide you every step of the way. With our experienced instructors and comprehensive driving programs, we aim to provide a safe and empowering learning environment for all our students.
Located in the vibrant city of Madison, there are numerous attractions you'll have the opportunity to explore. Madison boasts a rich cultural scene, stunning natural beauty, and a variety of recreational activities. From the historic State Street to the beautiful Monona Terrace, you'll never run out of things to discover in this captivating area.
Our Driving Programs
At Madison Driving School, we offer a range of driving programs tailored to meet the needs of different individuals. Whether you're a beginner, intermediate, or looking for specialized instruction, we have the right program for you:
Basic Driving Course: This course is designed for new drivers who want to develop a solid foundation of driving skills and knowledge.
Defensive Driving Course: Perfect for experienced drivers who want to enhance their defensive driving techniques and increase road safety awareness.
Advanced Driving Course: Designed for confident drivers who want to improve their skills in specific areas such as night driving, highway driving, or adverse weather conditions.
Driving License Tips for Future Drivers and Immigrants
Getting a driver's license in New York as a future driver or immigrant can be a daunting process, but we're here to help. Here are a couple of tips to guide you through the process:
Study the Driver's Manual: Familiarize yourself with the rules of the road and traffic laws by studying the official driver's manual provided by the New York Department of Motor Vehicles.
Enroll in a Driving School: Taking driving lessons from a reputable driving school not only enhances your driving skills but also provides valuable guidance through the licensing process.
Practice Regularly: The more you practice driving, the more comfortable and confident you will become. Regular practice sessions will help you prepare for the road test.
Review Road Signs and Markings: Understanding and recognizing road signs and markings is crucial for safe driving. Make sure to review them regularly.
Prepare for the Road Test: Familiarize yourself with the road test requirements and practice the necessary maneuvers, such as parallel parking and three-point turns.
Remember, obtaining a driver's license requires patience, practice, and dedication. With the support of Madison Driving School, you'll be on your way to becoming a skilled and responsible driver in no time.
Frequently Asked Questions and Answers about Driving School in Madison
What are the best driving schools in Madison?

Finding the best driving school in Madison depends on your preferences and needs. Check out our comprehensive list of driving schools in Madison to compare their services, reviews, and offerings. This will help you make an informed decision based on your requirements.

How do I choose the right driving school in Madison?

Choosing the right driving school is crucial for your learning journey. Consider factors like the school's reputation, instructor experience, lesson packages, and student reviews. Our directory provides detailed information about various driving schools in Madison, making it easier for you to find the one that suits you best.

What types of driving lessons are offered in Madison?

Madison's driving schools offer a range of lessons, including beginner courses, defensive driving, road test preparation, and more. Browse our directory to discover the diverse lessons available in Madison, each designed to cater to specific skill levels and driving goals.

How can I enroll in a driving school in Madison through your directory?

Enrolling in a driving school through our directory is simple. Visit the driving school's website or contact them directly using the information provided on our page. You can explore their offerings, schedules, and fees, and then follow their enrollment process to start your journey towards becoming a confident driver.
Driving schools districts near Madison