Driving schools in Midtown-Midtown South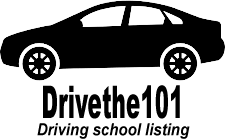 Drivetrain Driving School
99 Madison Ave Ste 525 New York, NY 10016
Drivetrain Driving School is a New York-based driving school that offers exceptional training for aspiring drivers. With experienced and licensed instructors, Drivetrain Driving School provides top-notch, personalized education to their students. The school offers flexible schedules and competitive prices, making it a convenient and affordable choice for anyone looking to hone their driving skills.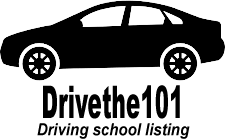 Barnes Driving School Auto Bus, Truck Trailer Corporation
254 West 35 St 17 FL New York, NY 10001
Barnes Driving School Auto Bus, Truck Trailer Corporation is a reputable driving school in New York that offers excellent training programs for individuals who want to learn how to drive a car, bus, truck, or trailer. With flexible training schedules and experienced instructors, Barnes Driving School is an ideal choice for those who want to learn the best driving practices in a safe and supportive environment. Located in a convenient location, Barnes Driving School offers a range of affordable packages that are tailored to meet the needs of each student individually, making it a perfect fit for those who are looking for quality education at a reasonable cost.
Midtown South Driving Schools
Located in the vibrant Midtown South area, our driving schools offer comprehensive driving lessons and expert instruction to help you become a confident and skilled driver. With our experienced instructors and state-of-the-art facilities, we are committed to providing a safe and engaging learning environment for all students.
Discover Midtown South
Midtown South is a bustling neighborhood known for its iconic landmarks and vibrant atmosphere. Here are some popular sights you may explore:
Empire State Building: Visit this world-famous skyscraper and enjoy breathtaking views of the city from its observation deck.
Broadway Theaters: Immerse yourself in the world of theater by attending a captivating Broadway show.
Times Square: Experience the vibrant energy of Times Square, full of billboards, entertainment, and iconic attractions.
Museum of Modern Art (MoMA): Explore the renowned art collections and exhibitions at this prestigious museum.
Tips for Future Drivers
Here are a couple of tips for aspiring drivers in New York, including immigrants, to help you navigate the process of obtaining a driver's license:
Familiarize Yourself with DMV Requirements: Visit the New York State Department of Motor Vehicles (DMV) website to understand the specific requirements and documents needed to apply for a driver's license.
Enroll in a Professional Driving School: Consider enrolling in a reputable driving school to receive professional instruction and guidance to help you acquire the necessary driving skills and knowledge.
Practice Regularly: To build confidence and improve your driving abilities, practice regularly with a licensed adult or through supervised driving sessions.
Study the Traffic Laws: Familiarize yourself with the traffic laws and regulations in New York and ensure you understand the rules of the road.
Simulate the Road Test: Take advantage of practice driving tests to simulate the actual road test experience and identify areas where you may need additional practice.
Stay Patient and Persistent: Obtaining a driver's license can be a process that requires patience and persistence. Keep practicing and stay committed to achieving your goal.
Frequently Asked Questions and Answers about Driving School in Midtown-Midtown South
What are the best driving schools in Midtown-Midtown South?

Finding the best driving school in Midtown-Midtown South depends on your preferences and needs. Check out our comprehensive list of driving schools in Midtown-Midtown South to compare their services, reviews, and offerings. This will help you make an informed decision based on your requirements.

How do I choose the right driving school in Midtown-Midtown South?

Choosing the right driving school is crucial for your learning journey. Consider factors like the school's reputation, instructor experience, lesson packages, and student reviews. Our directory provides detailed information about various driving schools in Midtown-Midtown South, making it easier for you to find the one that suits you best.

What types of driving lessons are offered in Midtown-Midtown South?

Midtown-Midtown South's driving schools offer a range of lessons, including beginner courses, defensive driving, road test preparation, and more. Browse our directory to discover the diverse lessons available in Midtown-Midtown South, each designed to cater to specific skill levels and driving goals.

How can I enroll in a driving school in Midtown-Midtown South through your directory?

Enrolling in a driving school through our directory is simple. Visit the driving school's website or contact them directly using the information provided on our page. You can explore their offerings, schedules, and fees, and then follow their enrollment process to start your journey towards becoming a confident driver.
Driving schools districts near Midtown-Midtown South