Driving schools in Cypress Hills-City Line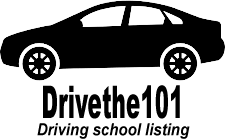 City Line Driving School
17 101st Ave Brooklyn, NY 11208
City Line Driving School is a leading institution for quality driver education in New York. Located in the heart of the city, they offer comprehensive driving lessons at affordable prices. With knowledgeable and experienced instructors, modern equipment, and personalized instruction, students can expect to develop safe and confident driving skills. Flexible scheduling options and a variety of courses ensure that every student can find a program to suit their needs. Whether it's learning to drive for the first time or improving existing skills, City Line Driving School is the perfect choice for anyone looking to become a skilled and responsible driver.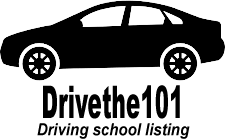 Highland Auto Driving School
3372 Fulton St Brooklyn, NY 11208
Highland Auto Driving School in New York offers comprehensive and affordable driving lessons to students across the city. With experienced instructors and modern training vehicles, they ensure that each student has the skills and knowledge necessary to drive safely and confidently on the road. Conveniently located in the heart of the city, Highland Auto Driving School provides flexible scheduling options and personalized instruction to meet the needs of every student.
Driving Schools in the Cypress Hills-City Line Area
Welcome to the Cypress Hills-City Line area! If you're looking to learn how to drive, you've come to the right place. In this vibrant neighborhood, there are several driving schools that can help you gain the confidence and skills you need to navigate the busy streets of New York City.
Explore the Sights
The Cypress Hills-City Line area is known for its diverse community and rich history. After your driving lessons, take some time to explore the nearby attractions. Visit Highland Park, a green oasis perfect for a leisurely stroll or picnic. Marvel at the beautiful architecture of the Basilica of Regina Pacis, a historic Catholic church. And don't miss the Cypress Hills National Cemetery, a resting place for many American servicemen and women.
Tips for Future Drivers
Here are a couple of tips for future drivers in New York:
Be Prepared: Study the rules of the road, traffic signs, and New York driving laws before taking your driving lessons. This will help you feel more confident and ready for the road.
Practice Defensive Driving: New York City streets can be crowded and unpredictable. Always be aware of your surroundings, anticipate the actions of other drivers, and drive defensively to stay safe.
Learn Parallel Parking: Parallel parking is a common requirement in the New York driving test. Practice this skill until you feel comfortable, as it can make a significant difference in your test results.
Consider a Simulator: Some driving schools offer simulator training, which can be a valuable tool for practicing various driving scenarios before hitting the road.
Getting a Driver's License as an Immigrant
If you're an immigrant looking to obtain a driver's license in New York, here are a few tips to help you through the process:
Check Eligibility: Make sure you meet the eligibility requirements to obtain a driver's license as an immigrant in New York. Immigrants who are undocumented may be eligible for a driver's license under the Green Light Law.
Obtain Necessary Documents: Prepare the required documents, such as your passport, social security card, proof of residency, and any additional documentation specified by the New York Department of Motor Vehicles (DMV).
Schedule a DMV Appointment: Visit the DMV website to schedule an appointment for your written test, vision test, and road test. Be prepared to provide the necessary documentation and pass these tests.
Consider Driver Education Programs: Enrolling in a driver education program can provide you with valuable knowledge and increase your chances of passing the required tests.
Remember, patience and practice are key when learning to drive. Choose a reputable driving school in the Cypress Hills-City Line area, and soon enough, you'll be hitting the New York City streets with confidence.
Frequently Asked Questions and Answers about Driving School in Cypress Hills-City Line
What are the best driving schools in Cypress Hills-City Line?

Finding the best driving school in Cypress Hills-City Line depends on your preferences and needs. Check out our comprehensive list of driving schools in Cypress Hills-City Line to compare their services, reviews, and offerings. This will help you make an informed decision based on your requirements.

How do I choose the right driving school in Cypress Hills-City Line?

Choosing the right driving school is crucial for your learning journey. Consider factors like the school's reputation, instructor experience, lesson packages, and student reviews. Our directory provides detailed information about various driving schools in Cypress Hills-City Line, making it easier for you to find the one that suits you best.

What types of driving lessons are offered in Cypress Hills-City Line?

Cypress Hills-City Line's driving schools offer a range of lessons, including beginner courses, defensive driving, road test preparation, and more. Browse our directory to discover the diverse lessons available in Cypress Hills-City Line, each designed to cater to specific skill levels and driving goals.

How can I enroll in a driving school in Cypress Hills-City Line through your directory?

Enrolling in a driving school through our directory is simple. Visit the driving school's website or contact them directly using the information provided on our page. You can explore their offerings, schedules, and fees, and then follow their enrollment process to start your journey towards becoming a confident driver.
Driving schools districts near Cypress Hills-City Line