Driving schools in Flatbush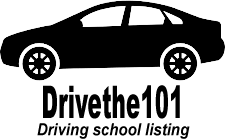 Image Driving School
9621 Flatlands Ave Brooklyn, NY 11236
Image Driving School is a highly reputable driving school located in the heart of New York. Whether you are a beginner or an experienced driver, this school provides top-quality driving lessons that are tailored to fit your level of driving proficiency. With its flexible training schedules, modern vehicles, experienced instructors, and affordable rates, Image Driving School is the ideal place to improve your driving skills and acquire a driver's license. Additionally, the school offers a variety of courses, including defensive driving, DMV-approved pre-licensing, and road test preparation. Choose Image Driving School and get on the road to safe driving today!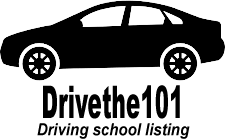 Image Driving School
9621 Flatlands Ave Brooklyn, NY 11236
Image Driving School is a reputable and trusted driving school located in New York. With over 10 years of experience, their instructors provide comprehensive and professional driver education to students of all levels, from beginner to advanced. The school has a fleet of well-maintained vehicles and uses the latest teaching tools and techniques to ensure each student's success. Their flexible scheduling and affordable pricing make them an excellent choice for anyone looking to obtain their driver's license in New York.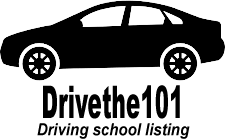 Diaspo Auto School
2135 Caton Ave Brooklyn, NY 11226
Diaspo Auto School is a reputable driving school located in New York. The school offers comprehensive driving lessons for learners of all skill levels, complete with practical on-road training and classroom instruction. With flexible training schedules and experienced instructors, Diaspo Auto School is the ideal choice for anyone looking to take their first steps towards getting a driver's license in New York.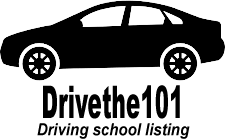 Access 2 Drive
549 E 26th St Brooklyn, NY 11210
Access 2 Drive in New York offers comprehensive driver training with flexible scheduling options. With experienced instructors, modern vehicles, and multiple locations, students receive quality education in a stress-free environment. They also provide courses for experienced drivers, including defensive driving and road test prep.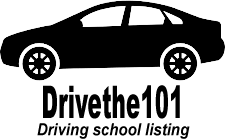 Al Noor Driving School
1209 Foster Ave Brooklyn, NY 11230
Al Noor Driving School in New York offers comprehensive driver education programs, including behind-the-wheel training, classroom instruction, and road test preparation. Their experienced instructors provide personalized training to help students of all ages and skill levels become safe and confident drivers. Conveniently located in the heart of the city, the school is equipped with modern vehicles and state-of-the-art facilities. With flexible scheduling options and affordable pricing, Al Noor Driving School is an excellent choice for anyone looking to learn how to drive in New York.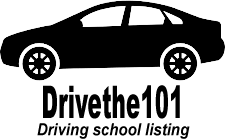 Dymond Cdl Auto Club
2174 Nostrand Ave Fl 2 New York, NY 11210
Dymond Cdl Auto Club is a New York-based driving school that caters to students seeking comprehensive driving training. With experienced and licensed instructors, they provide both classroom and behind-the-wheel instruction to prepare students for the road. The school offers flexible schedules, affordable rates, modern vehicles, and advanced techniques to ensure students become safe and confident drivers. Located in a convenient and accessible area, Dymond Cdl Auto Club is an excellent choice for those looking for quality driving education in New York.
Driving Schools in the Flatbush Area
Explore the Sights of Flatbush
Located in the heart of Brooklyn, Flatbush is an eclectic neighborhood known for its diverse community, historic landmarks, and vibrant cultural scene. While enrolling in a driving school, take the opportunity to explore the area's attractions:
Flatbush Avenue: This bustling street offers a wide array of shops, eateries, and entertainment options.
Prospect Park: A lush oasis in the middle of the city, Prospect Park offers beautiful landscapes, walking trails, and recreational activities.
Brooklyn Botanic Garden: Discover the stunning flora at this iconic garden, featuring various themed displays and special events.
Kings Theatre: Immerse yourself in the arts by attending a live performance or concert at this grand historic venue.
Tips for Future Drivers and Immigrants
Obtaining a driver's license in New York can be a valuable step towards independence and mobility. Here are a few tips to help expedite the process:
Enroll in a reputable driving school: Choose a driving school that caters to the needs of immigrants. Look for instructors who are experienced in working with individuals from various backgrounds.
Study the New York Driver's Manual: Familiarize yourself with the rules of the road, traffic signs, and regulations specific to New York State. The manual is available in multiple languages.
Practice regularly: Allocate time for practicing driving skills outside of your driving lessons. It's important to build confidence and gain experience on different types of roads and under varying traffic conditions.
Review the DMV requirements: Visit the New York State Department of Motor Vehicles (DMV) website to ensure you have the necessary documents and pass the required tests. Keep track of any updates or changes.
Consider additional driving courses: If you feel the need for extra practice or guidance, look into defensive driving courses or programs tailored to immigrant drivers. These can help enhance your skills and prepare you for the road.
Remember, getting a driver's license requires dedication, practice, and adherence to traffic laws. By taking these steps, you'll be well on your way to becoming a confident and responsible driver in Flatbush and beyond.
Frequently Asked Questions and Answers about Driving School in Flatbush
What are the best driving schools in Flatbush?

Finding the best driving school in Flatbush depends on your preferences and needs. Check out our comprehensive list of driving schools in Flatbush to compare their services, reviews, and offerings. This will help you make an informed decision based on your requirements.

How do I choose the right driving school in Flatbush?

Choosing the right driving school is crucial for your learning journey. Consider factors like the school's reputation, instructor experience, lesson packages, and student reviews. Our directory provides detailed information about various driving schools in Flatbush, making it easier for you to find the one that suits you best.

What types of driving lessons are offered in Flatbush?

Flatbush's driving schools offer a range of lessons, including beginner courses, defensive driving, road test preparation, and more. Browse our directory to discover the diverse lessons available in Flatbush, each designed to cater to specific skill levels and driving goals.

How can I enroll in a driving school in Flatbush through your directory?

Enrolling in a driving school through our directory is simple. Visit the driving school's website or contact them directly using the information provided on our page. You can explore their offerings, schedules, and fees, and then follow their enrollment process to start your journey towards becoming a confident driver.
Driving schools districts near Flatbush