Driving schools in Flatlands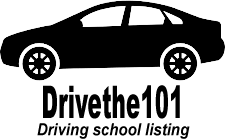 Midwood Driving School
2127 Flatbush Ave Flatlands, NY 11234
Midwood Driving School, located in Brooklyn, New York, offers convenient and flexible driving lessons to students of all levels. With experienced instructors and modern training vehicles, students can learn at their own pace and on their schedule. The school provides both classroom and behind-the-wheel instruction, as well as defensive driving classes and road test preparation. Midwood Driving School is dedicated to helping students become confident and safe drivers for life.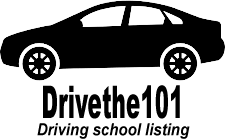 Golden Lanes Auto School
1910 Flatbush Ave Brooklyn, NY 11210
Golden Lanes Auto School is a reputable driving school located in New York. The school offers comprehensive driving lessons to students of all ages and skill levels. With flexible training schedules and affordable fees, students can choose the program that suits them best. The school's experienced instructors use state-of-the-art vehicles and modern teaching methods to ensure that students learn how to drive safely and confidently. With a high passing rate and a commitment to road safety, Golden Lanes Auto School is an excellent choice for anyone looking to learn how to drive in New York.
Welcome to Flatlands Driving School
Looking to get your driver's license in the Flatlands area? Look no further! Our driving school is dedicated to providing top-quality driving lessons and comprehensive driver education to help you become a safe and confident driver on Flatlands' roads.
Explore the Sights of Flatlands
While learning to drive with us, take a moment to enjoy the beautiful sights that the Flatlands area has to offer. Drive around the stunning Flatlands Park, a perfect place to unwind and practice your skills in a serene environment. Don't miss the opportunity to visit the neighboring Jamaica Bay Wildlife Refuge, where you can discover an array of fascinating bird species and experience nature up close.
After a successful lesson, take a drive down Flatlands Avenue, a bustling street lined with various shops and restaurants. Explore the local community and immerse yourself in the vibrant atmosphere of Flatlands. Discover new places, meet new people, and create lasting memories as you navigate these roads.
Tips for Future Drivers and Immigrants
Enroll in a Professional Driving School: To quickly obtain your driver's license in New York, consider enrolling in a professional driving school like ours. Our skilled and experienced instructors will guide you through the entire process, ensuring you learn all the necessary skills and knowledge to pass your driving test.
Study the New York Driver's Manual: Familiarize yourself with the New York Driver's Manual. This comprehensive guide contains essential information about traffic rules, road signs, and safe driving practices. Studying this manual will greatly increase your chances of passing the written exam and getting your driver's permit.
Practice, Practice, Practice: Practice makes perfect! Make sure to get plenty of practice behind the wheel. Consider taking additional driving lessons to build your skills and confidence. The more you practice, the better prepared you will be for your driving test.
Be Mindful of Road Safety: Always prioritize safety when driving. Obey traffic laws, wear your seatbelt, and follow speed limits. Stay alert and focused on the road, and avoid any distractions that may compromise your driving abilities.
Stay Calm and Confident: Nervousness is common, especially for new drivers. Remember to stay calm and confident during your driving test. Trust in your abilities and the skills you have learned during your driving lessons. Take deep breaths, stay focused, and enjoy the experience.
By following these tips and enrolling in our esteemed Flatlands Driving School, you'll be well on your way to obtaining your driver's license and embracing the freedom and convenience of being a licensed driver in New York.
Frequently Asked Questions and Answers about Driving School in Flatlands
What are the best driving schools in Flatlands?

Finding the best driving school in Flatlands depends on your preferences and needs. Check out our comprehensive list of driving schools in Flatlands to compare their services, reviews, and offerings. This will help you make an informed decision based on your requirements.

How do I choose the right driving school in Flatlands?

Choosing the right driving school is crucial for your learning journey. Consider factors like the school's reputation, instructor experience, lesson packages, and student reviews. Our directory provides detailed information about various driving schools in Flatlands, making it easier for you to find the one that suits you best.

What types of driving lessons are offered in Flatlands?

Flatlands's driving schools offer a range of lessons, including beginner courses, defensive driving, road test preparation, and more. Browse our directory to discover the diverse lessons available in Flatlands, each designed to cater to specific skill levels and driving goals.

How can I enroll in a driving school in Flatlands through your directory?

Enrolling in a driving school through our directory is simple. Visit the driving school's website or contact them directly using the information provided on our page. You can explore their offerings, schedules, and fees, and then follow their enrollment process to start your journey towards becoming a confident driver.
Driving schools districts near Flatlands