Driving schools in Parkchester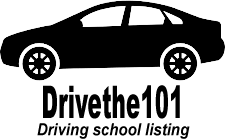 Driving School Easy Road
2154 Starling Ave Bronx, NY 10462
Driving School Easy Road is located in New York City and offers a comprehensive curriculum for students looking to obtain their driver's license. With flexible scheduling and experienced instructors, they provide a personalized learning experience for each student. Their training includes both classroom instruction and on-the-road practice, ensuring students feel confident and prepared. Additionally, they offer affordable pricing options and various packages to accommodate different needs.
Driving Schools in Parkchester: Learn to Drive in the Heart of the Bronx
If you're looking to learn how to drive in the lively Parkchester area, you've come to the right place. With its bustling streets and diverse community, Parkchester is an ideal location to embark on your journey towards becoming a confident and skilled driver. At our driving schools, we offer comprehensive driving lessons and instruction that cater to both new drivers and immigrants looking to obtain a driver's license in New York.
Explore the Sights of Parkchester
Macombs Dam Park: Take a break from your driving lessons and enjoy the scenic beauty of Macombs Dam Park. This green oasis offers a peaceful retreat amidst the urban hustle and bustle.
Parkchester Oval: As you drive through the area, you'll come across the iconic Parkchester Oval. This lively public space hosts various community events and serves as a central gathering point for residents.
Local Businesses: Parkchester boasts a vibrant commercial district with a wide range of shops, restaurants, and amenities. You'll have plenty of opportunities to practice your parking and maneuvering skills as you visit these establishments.
Tips for Future Drivers:
Whether you're a beginner or an experienced driver, here are a couple of tips to enhance your learning experience:
Practice Defensive Driving: Defensive driving techniques are crucial for safety on the roads. Stay alert, anticipate potential hazards, and always prioritize the safety of yourself and others.
Know the Traffic Rules: Familiarize yourself with the rules of the road in New York. Study the driver's manual, understand road signs, and abide by traffic regulations to drive with confidence.
Enroll in a Reputable Driving School: To fast-track the process of obtaining your driver's license, choose a reputable driving school that offers comprehensive instruction and prepares you for the road test.
Utilize Online Resources: Numerous online resources, such as practice tests and driving simulators, can supplement your driving school experience and help you gain a deeper understanding of driving principles.
Embark on your driving journey in Parkchester and explore the sights of this vibrant neighborhood. With our dedicated driving instructors and a commitment to your success, you'll be well on your way to obtaining a driver's license in New York.
Frequently Asked Questions and Answers about Driving School in Parkchester
What are the best driving schools in Parkchester?

Finding the best driving school in Parkchester depends on your preferences and needs. Check out our comprehensive list of driving schools in Parkchester to compare their services, reviews, and offerings. This will help you make an informed decision based on your requirements.

How do I choose the right driving school in Parkchester?

Choosing the right driving school is crucial for your learning journey. Consider factors like the school's reputation, instructor experience, lesson packages, and student reviews. Our directory provides detailed information about various driving schools in Parkchester, making it easier for you to find the one that suits you best.

What types of driving lessons are offered in Parkchester?

Parkchester's driving schools offer a range of lessons, including beginner courses, defensive driving, road test preparation, and more. Browse our directory to discover the diverse lessons available in Parkchester, each designed to cater to specific skill levels and driving goals.

How can I enroll in a driving school in Parkchester through your directory?

Enrolling in a driving school through our directory is simple. Visit the driving school's website or contact them directly using the information provided on our page. You can explore their offerings, schedules, and fees, and then follow their enrollment process to start your journey towards becoming a confident driver.