Driving schools in Fordham South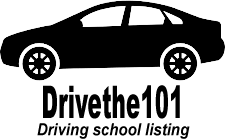 Colwells Auto Driving School
1228 E Gun Hill Rd Bronx, NY 10469
Colwells Auto Driving School is located in New York, offering a wide range of driving lessons for beginners and experienced drivers. The school boasts highly qualified instructors who have vast experience in teaching driving in various situations. The driving school provides learners with well-equipped cars for the practical part of their courses. Furthermore, students get access to ample theoretical material, mock tests, and other supportive resources to assist them in passing their driving tests successfully. The school is conveniently located and offers flexible training schedules.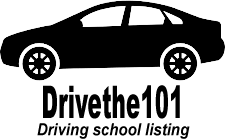 Nationwide Auto School
13 W 183rd St Bronx, NY 10453
Nationwide Auto School in New York offers affordable and convenient driving lessons for beginners and experienced drivers. With flexible scheduling, experienced instructors, and modern vehicles, students can learn at their own pace and develop the skills needed to pass their driver's test. Located throughout New York, Nationwide Auto School is accessible to students throughout the city.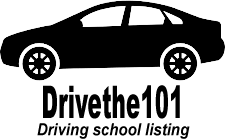 Wao Driving School
24 E 183rd St Bronx, NY 10453
Wao Driving School in New York is an accredited driving school offering a comprehensive range of training programs for drivers of all ages and skill levels. Conveniently located in the heart of the city, the school offers flexible training schedules tailored to accommodate students' busy lifestyles. With expert instructors, modern training equipment, and effective teaching methods, Wao Driving School is the perfect choice for anyone looking to acquire the skills and knowledge necessary to become a confident and safe driver on the road.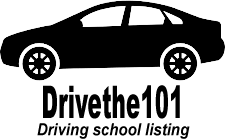 Progressive Driving School
151 E 181st St Bronx, NY 10453
Progressive Driving School in New York offers affordable and convenient driving lessons for students of all levels. Located in the heart of the city, it provides easy access to transportation and all important roads for practice. With experienced and patient instructors, students can expect to learn safe and responsible driving skills. Flexible schedules and modern cars available.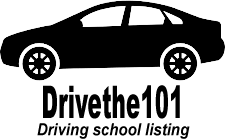 054 multiservice
153 E 181st St Bronx, NY 10453
Looking for a driving school in New York? 054 Multiservice offers top-notch driving instruction customized to fit your schedule. With experienced instructors and flexible training options, you'll be on the road to success in no time. Plus, their affordable rates make them ideal for students of all backgrounds.
Fordham South Driving Schools
Discover the Thriving Fordham South Area
Welcome to Fordham South, a vibrant neighborhood in the heart of New York City. Nestled between the Bronx Zoo, New York Botanical Garden, and the world-renowned Fordham University, this area is filled with rich history, picturesque streets, and a diverse community.
Aside from its cultural landmarks, Fordham South is also home to several reputable driving schools that can help you gain the necessary skills and knowledge to obtain your driver's license.
Tips for Future Drivers
Whether you are a local resident or an immigrant new to New York, here are a few tips to help you quickly navigate the process of obtaining your driver's license:
Research Driving Schools: Take the time to explore the driving schools in Fordham South and choose one that best fits your needs. Look for schools with experienced instructors, flexible schedules, and positive reviews from past students.
Study the New York Driver's Manual: Familiarize yourself with the rules of the road by studying the New York Driver's Manual. This comprehensive guide will provide you with essential information about traffic laws, road signs, and safe driving practices.
Enroll in a Driving Course: Sign up for a driving course at a reputable school in Fordham South. These courses typically include classroom instruction and behind-the-wheel training, allowing you to gain valuable knowledge and hands-on practice.
Practice Makes Perfect: Once you have completed your driving course, continue practicing your skills on the road. Consider driving in different conditions, such as heavy traffic or adverse weather, to build confidence and proficiency.
Prepare for the Written and Road Tests: Before taking your driver's license tests, make sure to review the material covered in your driving course. Practice sample written tests and schedule practice sessions with a licensed driver to help you feel more comfortable behind the wheel.
By following these tips and investing time and effort into learning to drive, you'll be well on your way to obtaining your driver's license and joining the ranks of safe and responsible drivers in New York City.
Frequently Asked Questions and Answers about Driving School in Fordham South
What are the best driving schools in Fordham South?

Finding the best driving school in Fordham South depends on your preferences and needs. Check out our comprehensive list of driving schools in Fordham South to compare their services, reviews, and offerings. This will help you make an informed decision based on your requirements.

How do I choose the right driving school in Fordham South?

Choosing the right driving school is crucial for your learning journey. Consider factors like the school's reputation, instructor experience, lesson packages, and student reviews. Our directory provides detailed information about various driving schools in Fordham South, making it easier for you to find the one that suits you best.

What types of driving lessons are offered in Fordham South?

Fordham South's driving schools offer a range of lessons, including beginner courses, defensive driving, road test preparation, and more. Browse our directory to discover the diverse lessons available in Fordham South, each designed to cater to specific skill levels and driving goals.

How can I enroll in a driving school in Fordham South through your directory?

Enrolling in a driving school through our directory is simple. Visit the driving school's website or contact them directly using the information provided on our page. You can explore their offerings, schedules, and fees, and then follow their enrollment process to start your journey towards becoming a confident driver.
Driving schools districts near Fordham South