Driving schools in East Williamsburg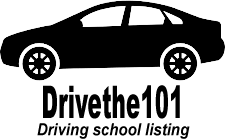 Cedeno Driving School
775 Grand St Brooklyn, NY 11211
Cedeno Driving School in New York is located in a convenient location and offers flexible schedules for in-class and behind-the-wheel training. The school boasts experienced instructors who provide personalized instruction and a range of affordable packages to cater to customers' needs and budget. They offer both classroom and in-car instruction and help students prepare for their learner's permit and driving test.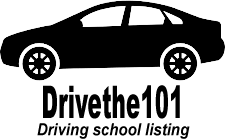 Motorcycle Safety School
NULL
Motorcycle Safety School in New York offers comprehensive courses for beginners and experienced riders. With multiple locations throughout the city, students can choose from flexible schedules and customized training options to fit their learning needs. The school provides state-of-the-art motorcycles and safety gear, as well as experienced instructors. Students can expect to receive personalized attention and hands-on training to prepare them for the road.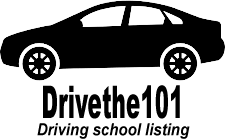 Heping Driving School
83-31 Broadway Fl 2 Elmhurst, NY 11373
Heping Driving School is located in New York and offers comprehensive driving lessons for all levels of drivers. Students can expect a comfortable and safe learning environment, with experienced instructors and up-to-date vehicles. The school offers both classroom and behind-the-wheel training, as well as preparation for road tests. Heping Driving School is committed to providing quality education and helping students become confident and skilled drivers.
Driving Schools in East Williamsburg
If you are looking for driving schools in the vibrant neighborhood of East Williamsburg in New York, you've come to the right place! East Williamsburg offers a wide range of driving schools that cater to both new drivers and immigrants looking to obtain their driver's license.
Explore the Sights of East Williamsburg
While you embark on your driving lessons in East Williamsburg, take a moment to explore the sights and attractions that this area has to offer. From the renowned street art found on the walls to the eclectic mix of shops and cafes, there is always something new to discover. Don't forget to visit the neighborhood parks, such as Cooper Park or Maria Hernandez Park, where you can take a break and enjoy the outdoors.
Tips for Future Drivers
Choose the Right Driving School: When selecting a driving school, make sure to do your research. Look for schools with experienced instructors, good reviews, and a curriculum that suits your needs.
Practice Defensive Driving: New York City can be a challenging place to drive, so it's essential to learn defensive driving techniques. Stay alert, anticipate potential hazards, and always follow traffic rules.
Be Familiar with Road Signs and Traffic Laws: Familiarize yourself with the various road signs and traffic laws in New York. Knowing and understanding these signs and laws will help you navigate the roads safely and confidently.
Take Advantage of Practice Tests: Before taking your driving test, take advantage of practice tests both online and through your driving school. Practice tests will help you prepare and increase your chances of passing the exam on your first attempt.
Obtaining a Driver's License in New York
For immigrants in East Williamsburg seeking to obtain a driver's license in New York, it's important to follow these steps:
Apply for a Learner's Permit: As an immigrant, you will need to apply for a learner's permit first. Visit your local DMV office and provide the necessary documents, such as proof of identity, residency, and Social Security number.
Study the Driver's Manual: To pass the written exam, study the New York State Driver's Manual thoroughly. It covers various traffic laws, road signs, and safe driving practices.
Enroll in a Driving School: While not mandatory, enrolling in a driving school can provide immigrants with valuable instruction and practice to help pass the road test.
Practice and Prepare for the Road Test: Practice driving on different roads and in various weather conditions. Take advantage of supervised driving practice and prepare for the road test by familiarizing yourself with the test route and requirements.
Pass the Road Test: Schedule an appointment for the road test at your local DMV office. Demonstrate your driving skills and knowledge of traffic laws during the test to obtain your driver's license.
By following these tips and steps, you can quickly and confidently obtain your driver's license in New York and enjoy the freedom and convenience of driving in East Williamsburg and beyond.
Frequently Asked Questions and Answers about Driving School in East Williamsburg
What are the best driving schools in East Williamsburg?

Finding the best driving school in East Williamsburg depends on your preferences and needs. Check out our comprehensive list of driving schools in East Williamsburg to compare their services, reviews, and offerings. This will help you make an informed decision based on your requirements.

How do I choose the right driving school in East Williamsburg?

Choosing the right driving school is crucial for your learning journey. Consider factors like the school's reputation, instructor experience, lesson packages, and student reviews. Our directory provides detailed information about various driving schools in East Williamsburg, making it easier for you to find the one that suits you best.

What types of driving lessons are offered in East Williamsburg?

East Williamsburg's driving schools offer a range of lessons, including beginner courses, defensive driving, road test preparation, and more. Browse our directory to discover the diverse lessons available in East Williamsburg, each designed to cater to specific skill levels and driving goals.

How can I enroll in a driving school in East Williamsburg through your directory?

Enrolling in a driving school through our directory is simple. Visit the driving school's website or contact them directly using the information provided on our page. You can explore their offerings, schedules, and fees, and then follow their enrollment process to start your journey towards becoming a confident driver.
Driving schools districts near East Williamsburg