Driving schools in Claremont-Bathgate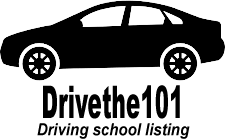 The Bronx Driving School
NULL
The Bronx Driving School, located in New York, offers a wide range of driving courses for beginner and experienced drivers. The school provides both manual and automatic transmission vehicles and has experienced instructors who provide hands-on training. With flexible scheduling and affordable pricing, The Bronx Driving School is a great choice for those seeking quality driver education.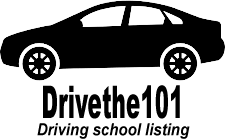 Caribbean Express
482 E Tremont Ave Bronx, NY 10457
Caribbean Express driving school in New York offers comprehensive driving courses that cater to the needs of every student. With professional instructors, flexible class schedules, and state-of-the-art facilities, students can expect top-notch education that prepares them for their road test. Conveniently located in the heart of the city, Caribbean Express provides an accessible option for those who want to learn how to drive safely and confidently.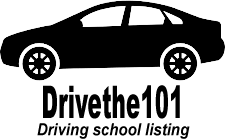 Intergalaxis Driving School
502 E 183rd St The Bronx, NY 10457
Intergalaxis Driving School is based in New York and offers a wide range of driving programs. They provide personalized training plans based on the individual needs of the students, with experienced and knowledgeable instructors who adhere to the highest safety standards. The school has a flexible schedule and offers both classroom and on-road training. With Intergalaxis Driving School, students can gain the confidence and skills they need to navigate the busy roads of New York City.
Welcome to Claremont-Bathgate Driving School
Are you looking for a reputable driving school in the vibrant Claremont-Bathgate area? Look no further! Our driving school is committed to providing comprehensive and quality driving education to aspiring drivers in this beautiful neighborhood of New York City.
Discover the Splendors of Claremont-Bathgate
Nestled in the heart of the Bronx, Claremont-Bathgate is a diverse and culturally rich neighborhood. From picturesque parks to historical landmarks, this area offers plenty of attractions to explore. Take a stroll through Claremont Park, which boasts lush green spaces and scenic trails for a relaxing weekend getaway.
Visit Edgar Allan Poe Cottage, the former home of the celebrated American writer. Immerse yourself in literature and learn about the life and works of this iconic figure.
As an immigrant, getting a driver's license in New York can be advantageous, providing you with increased mobility and independence. Here are a couple of tips to help streamline the process:
Tips for Future Drivers
Enroll in a Professional Driving School: Taking professional driving lessons not only equips you with the necessary skills and knowledge to become a safe driver but also helps familiarize you with the local driving laws and regulations.
Study the New York Driver's Manual: Understanding the rules of the road is crucial. Make sure to thoroughly study the New York Driver's Manual, which provides a comprehensive overview of traffic laws, road signs, and safety regulations.
Practice, Practice, Practice: Utilize your learner's permit effectively by practicing driving in various conditions. Gain confidence behind the wheel and fine-tune your skills by practicing regularly in different traffic situations.
Stay Updated with the Latest Regulations: Keep yourself updated with any changes in the driving laws and regulations in New York. Being aware of new developments will help you stay compliant and ensure a smoother process in obtaining your driver's license.
At Claremont-Bathgate Driving School, we are dedicated to providing personalized instruction tailored to meet individual learning needs. Our team of experienced instructors is committed to preparing you for a successful driving experience, whether you are a beginner or an experienced driver looking to enhance your skills.
Contact us today to embark on your journey towards becoming a confident and responsible driver. Let us help you unlock the freedom and convenience of having a driver's license in New York!
Frequently Asked Questions and Answers about Driving School in Claremont-Bathgate
What are the best driving schools in Claremont-Bathgate?

Finding the best driving school in Claremont-Bathgate depends on your preferences and needs. Check out our comprehensive list of driving schools in Claremont-Bathgate to compare their services, reviews, and offerings. This will help you make an informed decision based on your requirements.

How do I choose the right driving school in Claremont-Bathgate?

Choosing the right driving school is crucial for your learning journey. Consider factors like the school's reputation, instructor experience, lesson packages, and student reviews. Our directory provides detailed information about various driving schools in Claremont-Bathgate, making it easier for you to find the one that suits you best.

What types of driving lessons are offered in Claremont-Bathgate?

Claremont-Bathgate's driving schools offer a range of lessons, including beginner courses, defensive driving, road test preparation, and more. Browse our directory to discover the diverse lessons available in Claremont-Bathgate, each designed to cater to specific skill levels and driving goals.

How can I enroll in a driving school in Claremont-Bathgate through your directory?

Enrolling in a driving school through our directory is simple. Visit the driving school's website or contact them directly using the information provided on our page. You can explore their offerings, schedules, and fees, and then follow their enrollment process to start your journey towards becoming a confident driver.
Driving schools districts near Claremont-Bathgate