Driving schools in Belmont
We can find all driving school on our website!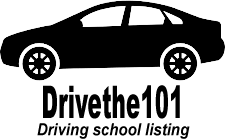 The Qualified Insurance Agency
557 E Fordham Rd Bronx, NY 10458
The Qualified Insurance Agency (QIA) in New York provides top-notch driver education to aspiring drivers. The school offers convenient locations throughout the city and flexible training schedules to accommodate students' busy lifestyles. With highly skilled and experienced instructors, QIA ensures that students receive the best driving education possible. Additionally, the school provides affordable training packages, making it a great option for those seeking quality education at an affordable price.