Driving schools in College Point
We can find all driving school on our website!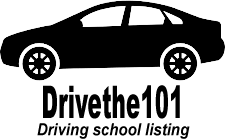 Point Driving School
20-17 College Point Blvd College Point, NY 11356
Point Driving School is a reputable institution conveniently located in New York. They offer a comprehensive driving curriculum that includes classroom instruction, behind-the-wheel training, and road test preparation. The classes are taught by experienced and licensed instructors who provide individualized attention to each student to ensure their success in the road. With flexible class schedules, affordable prices, and modern training vehicles, Point Driving School is an excellent choice for students who want to learn how to drive safely and confidently.