Driving schools in College Point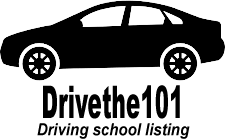 Point Driving School
20-17 College Point Blvd College Point, NY 11356
Point Driving School is a reputable institution conveniently located in New York. They offer a comprehensive driving curriculum that includes classroom instruction, behind-the-wheel training, and road test preparation. The classes are taught by experienced and licensed instructors who provide individualized attention to each student to ensure their success in the road. With flexible class schedules, affordable prices, and modern training vehicles, Point Driving School is an excellent choice for students who want to learn how to drive safely and confidently.
Driving Schools in College Point
Discover Driving Schools in College Point
If you are looking to learn how to drive in the College Point area of New York, you have come to the right place! College Point is a vibrant neighborhood with a mix of residential and commercial areas, making it an ideal location to take driving lessons. Whether you are a local resident or new to the area, there are various driving schools available to help you obtain your driver's license and become a confident driver.
Sights of College Point
While learning to drive in College Point, you can explore the charming sights the area has to offer. Take a break from your driving lessons and visit College Point Park, a peaceful green space where you can relax and enjoy nature. Don't miss the chance to admire the stunning views of the Manhattan skyline from Powell's Cove Park.
Additionally, College Point is known for its diverse range of dining options. After a productive driving lesson, treat yourself to a delicious meal at one of the many restaurants offering cuisines from around the world. From local favorites to international delicacies, there is something for everyone's taste buds in College Point.
Tips for Future Drivers and Immigrants
Enroll in a reputable driving school: Choosing the right driving school is essential for a successful and safe learning experience. Look for schools with experienced instructors and positive reviews to ensure you receive quality training.
Familiarize yourself with New York driving laws: Whether you are a local or an immigrant, it is crucial to understand and follow New York's driving laws. Take the time to study the state's traffic rules and regulations to ensure you are well-prepared for your driving test.
Practice defensive driving: New York City can be a busy and unpredictable place to drive. As a future driver, it is important to practice defensive driving techniques to anticipate and avoid potential hazards on the road.
Gather necessary documentation: Immigrants looking to get a driver's license in New York need to provide specific documentation, such as proof of identity, residency, and social security number. Make sure you have all the required documents before visiting the DMV to avoid any delays.
Consider professional driving lessons: If you are new to driving or unfamiliar with American road rules, investing in professional driving lessons can be highly beneficial. Experienced instructors can guide you through the nuances of driving in New York and increase your chances of passing the driving test.
By following these tips and practicing regularly, you will be on your way to obtaining your driver's license and becoming a confident driver in College Point, New York.
Frequently Asked Questions and Answers about Driving School in College Point
What are the best driving schools in College Point?

Finding the best driving school in College Point depends on your preferences and needs. Check out our comprehensive list of driving schools in College Point to compare their services, reviews, and offerings. This will help you make an informed decision based on your requirements.

How do I choose the right driving school in College Point?

Choosing the right driving school is crucial for your learning journey. Consider factors like the school's reputation, instructor experience, lesson packages, and student reviews. Our directory provides detailed information about various driving schools in College Point, making it easier for you to find the one that suits you best.

What types of driving lessons are offered in College Point?

College Point's driving schools offer a range of lessons, including beginner courses, defensive driving, road test preparation, and more. Browse our directory to discover the diverse lessons available in College Point, each designed to cater to specific skill levels and driving goals.

How can I enroll in a driving school in College Point through your directory?

Enrolling in a driving school through our directory is simple. Visit the driving school's website or contact them directly using the information provided on our page. You can explore their offerings, schedules, and fees, and then follow their enrollment process to start your journey towards becoming a confident driver.
Driving schools districts near College Point