Driving schools in Cambria Heights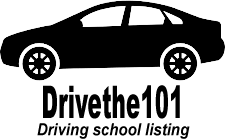 Moses the Patient Driving School
22205 Linden Blvd Cambria Heights, NY 11411
Moses the Patient Driving School is located in New York, offering comprehensive driving lessons for all learners. They provide both manual and automatic cars for training and qualified instructors with extensive experience. Moses the Patient Driving School is known for their patient and friendly approach, making sure that their students feel comfortable and confident while driving. With flexible schedules and affordable rates, they ensure that learners receive quality instruction at their convenience.
Welcome to Driving Schools in Cambria Heights
Discover the Charm of Cambria Heights
Situated in Queens, New York, Cambria Heights is a vibrant neighborhood known for its diverse community, close-knit atmosphere, and convenient location. As you embark on your journey to obtain a driver's license, you'll find yourself surrounded by an array of driving schools in Cambria Heights, offering comprehensive training programs tailored to meet your needs.
Driving Schools in Cambria Heights
Whether you are a beginner or simply looking to brush up on your skills, driving schools in Cambria Heights provide a wide range of courses designed to enhance your driving ability, confidence, and safety on the road. With qualified instructors and modern facilities, these schools offer hands-on training, classroom instructions, and simulated driving experiences, ensuring that you are fully prepared for any driving situation.
Here are some notable driving schools in Cambria Heights:
Safe Drive Driving School: Offers comprehensive driver education programs for both teens and adults, including classroom instruction, behind-the-wheel training, and defensive driving courses.
Cambria Heights Driving School: Provides training for new drivers, refresher courses for experienced drivers, and specializes in preparing international students and immigrants for their driver's license exams.
Queens Driving School: Offers flexible schedules, personalized lessons, and a variety of packages to suit individual needs. Their experienced instructors guide you through the entire process, from obtaining your learner's permit to passing the road test.
Tips for Obtaining a Driver's License in New York
Are you new to New York or an immigrant hoping to quickly obtain a driver's license? Here are a few tips to help you navigate the process:
Study the New York State Driver's Manual: Familiarize yourself with the rules of the road, traffic signs, and driving techniques specific to New York. The manual is available online and at local DMV offices.
Apply for a Learner's Permit: Visit your local DMV office to apply for a learner's permit. You will need to provide proof of identification and pass a written test.
Enroll in a Driving School: Consider enrolling in a reputable driving school to receive professional instruction and guidance tailored to New York driving requirements.
Practice, Practice, Practice: Spend ample time practicing your driving skills. Take advantage of supervised driving sessions offered by driving schools, practice on various road types, and become comfortable with New York's traffic patterns.
Prepare for the Road Test: Once you have gained sufficient driving experience, schedule an appointment for your road test. Brush up on your skills and review the specific requirements outlined by the DMV.
Stay Calm and Confident: On the day of your road test, stay calm, focused, and confident. Remember to obey traffic laws, be aware of your surroundings, and demonstrate safe driving techniques.
By following these tips and taking advantage of the driving schools in Cambria Heights, you will be well on your way to achieving your goal of obtaining a driver's license in New York. Good luck with your journey!
Frequently Asked Questions and Answers about Driving School in Cambria Heights
What are the best driving schools in Cambria Heights?

Finding the best driving school in Cambria Heights depends on your preferences and needs. Check out our comprehensive list of driving schools in Cambria Heights to compare their services, reviews, and offerings. This will help you make an informed decision based on your requirements.

How do I choose the right driving school in Cambria Heights?

Choosing the right driving school is crucial for your learning journey. Consider factors like the school's reputation, instructor experience, lesson packages, and student reviews. Our directory provides detailed information about various driving schools in Cambria Heights, making it easier for you to find the one that suits you best.

What types of driving lessons are offered in Cambria Heights?

Cambria Heights's driving schools offer a range of lessons, including beginner courses, defensive driving, road test preparation, and more. Browse our directory to discover the diverse lessons available in Cambria Heights, each designed to cater to specific skill levels and driving goals.

How can I enroll in a driving school in Cambria Heights through your directory?

Enrolling in a driving school through our directory is simple. Visit the driving school's website or contact them directly using the information provided on our page. You can explore their offerings, schedules, and fees, and then follow their enrollment process to start your journey towards becoming a confident driver.
Driving schools districts near Cambria Heights