Driving schools in Bushwick South
We can find all driving school on our website!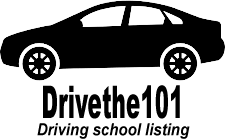 Ez Way Driving School
981 Halsey St Brooklyn, NY 11207
Ez Way Driving School in New York offers comprehensive driving education for beginners and experienced drivers. With multiple locations, flexible training schedules, and modern vehicles equipped with advanced safety features, students can easily find a location that suits them. Certified instructors work with each student to develop their driving skills, increase their confidence, and prepare them for success on the road. The school also provides a variety of courses and packages to suit different student needs and budgets. Whether you are a beginner or a more experienced driver, Ez Way Driving School can help you achieve your goals.