Driving schools in Bushwick South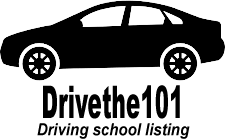 Ez Way Driving School
981 Halsey St Brooklyn, NY 11207
Ez Way Driving School in New York offers comprehensive driving education for beginners and experienced drivers. With multiple locations, flexible training schedules, and modern vehicles equipped with advanced safety features, students can easily find a location that suits them. Certified instructors work with each student to develop their driving skills, increase their confidence, and prepare them for success on the road. The school also provides a variety of courses and packages to suit different student needs and budgets. Whether you are a beginner or a more experienced driver, Ez Way Driving School can help you achieve your goals.
Driving Schools in Bushwick South
Explore the Sights in Bushwick South
Bushwick South, located in the heart of Brooklyn, New York, is a vibrant neighborhood known for its diverse culture and trendy art scene. While attending a driving school in Bushwick South, you'll have the opportunity to explore the unique sights and attractions this area has to offer.
Bushwick Collective: Take a stroll through the Bushwick Collective, an outdoor street art gallery showcasing colorful murals by local and international artists.
Industry City: Just a short drive away, Industry City offers a mix of shopping, dining, and entertainment options. Don't miss their rooftop bars and waterfront views!
Brooklyn Museum: Visit the Brooklyn Museum to immerse yourself in art, history, and culture. With a vast collection that ranges from Egyptian artifacts to contemporary art, there's something for everyone.
Prospect Park: Enjoy the beauty of nature in Prospect Park, an urban oasis featuring lush greenery, walking trails, a lake, and the Prospect Park Zoo.
Tips for New York Driving License
If you're an immigrant looking to obtain a driver's license in New York, here are a couple of tips to help you through the process:
Study the Driver's Manual: Familiarize yourself with the New York State Driver's Manual, which contains all the information necessary to pass the written test.
Enroll in a Driving School: Consider enrolling in a driving school in Bushwick South to receive professional instruction tailored to your needs. Experienced instructors can help you build confidence behind the wheel and prepare for the road test.
Practice Driving: Take advantage of any opportunity to practice driving in various road conditions. Familiarize yourself with New York traffic rules and signs.
Schedule and Prepare for Tests: Once you feel prepared, schedule your written and road tests. Be sure to bring all the required documents and demonstrate your knowledge and skills confidently.
Remember, obtaining a driver's license requires dedication, patience, and responsible driving. Bushwick South provides an exciting backdrop for your driving journey, while also offering a multitude of attractions to explore during your breaks.
Frequently Asked Questions and Answers about Driving School in Bushwick South
What are the best driving schools in Bushwick South?

Finding the best driving school in Bushwick South depends on your preferences and needs. Check out our comprehensive list of driving schools in Bushwick South to compare their services, reviews, and offerings. This will help you make an informed decision based on your requirements.

How do I choose the right driving school in Bushwick South?

Choosing the right driving school is crucial for your learning journey. Consider factors like the school's reputation, instructor experience, lesson packages, and student reviews. Our directory provides detailed information about various driving schools in Bushwick South, making it easier for you to find the one that suits you best.

What types of driving lessons are offered in Bushwick South?

Bushwick South's driving schools offer a range of lessons, including beginner courses, defensive driving, road test preparation, and more. Browse our directory to discover the diverse lessons available in Bushwick South, each designed to cater to specific skill levels and driving goals.

How can I enroll in a driving school in Bushwick South through your directory?

Enrolling in a driving school through our directory is simple. Visit the driving school's website or contact them directly using the information provided on our page. You can explore their offerings, schedules, and fees, and then follow their enrollment process to start your journey towards becoming a confident driver.
Driving schools districts near Bushwick South