Driving schools in Woodside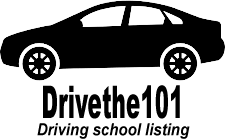 SUPERIOR DRIVING SCHOOL
39-01 63rd St Ste A Woodside, NY 11377
Superior Driving School is located in New York and offers a variety of comprehensive driving programs for students of all levels. Their experienced and certified instructors provide both classroom and behind-the-wheel training with flexible scheduling to accommodate students' busy lifestyles. Superior Driving School offers affordable pricing and a commitment to excellence in driver education.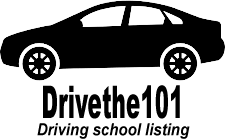 SUPERIOR DRIVING SCHOOL
39-01 63rd St Ste A Woodside, NY 11377
Located in the heart of New York, SUPERIOR DRIVING SCHOOL offers comprehensive driver training programs for both novice and experienced drivers. With flexible training schedules and highly experienced instructors, students can develop the skills and confidence necessary to become safe and competent drivers. The school's modern fleet of vehicles, state-of-the-art training facilities, and affordable pricing make it a top choice for those seeking quality driver education.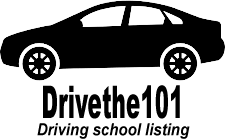 Acai Driving School
6720 Roosevelt Ave Woodside, NY 11377
Located in the bustling city of New York, Acai Driving School offers comprehensive and flexible driver training programs for students of all skill levels. With experienced instructors and a focus on safety, students are provided with the knowledge and skills necessary to become confident and capable drivers. Additionally, the school offers convenient scheduling options and competitive pricing, making it a great choice for those who demand quality instruction at an affordable price.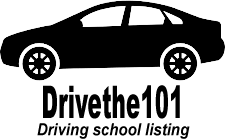 Manila-Phil Am Auto Driving School
6714 Roosevelt Ave Woodside, NY 11377
Manila-Phil Am Auto Driving School in New York offers a comprehensive program for both beginner and advanced drivers. Their experienced instructors teach defensive driving techniques and help students prepare for the road test. The driving school provides flexible scheduling options and competitive pricing. Located in Queens, it is easily accessible by public transportation and offers on-site parking for students.
Welcome to Our Driving School!
Explore the Beautiful Sights of our Area
While learning to drive with us, you'll have the opportunity to explore the stunning sights of our area. From picturesque parks to iconic landmarks, there's something for everyone.
Visit Central Park and enjoy its serene beauty while practicing your driving skills in a peaceful environment.
Discover the vibrant streets of Times Square as you navigate through the bustling traffic, gaining confidence as a driver.
Take a scenic drive along the Hudson River and marvel at the captivating views of the waterfront.
Explore the historic neighborhoods of Brooklyn, soaking in the rich culture and heritage of this diverse borough.
Tips for Future Drivers
Whether you're a local resident or an immigrant seeking to obtain your driver's license in New York, here are a few tips to help you succeed:
Familiarize yourself with New York's traffic laws and regulations by studying the official driver's manual.
Enroll in a comprehensive driving education program, like ours, to gain the necessary knowledge and skills to become a safe and confident driver.
Practice driving in various weather conditions and during different times of the day to prepare yourself for any situation you may encounter on the road.
Be patient and persistent. Obtaining a driver's license is a process that requires time and effort. Stay committed and dedicated to achieving your goal.
Utilize online resources and practice tests to assess your knowledge and prepare for the written exam.
Consider taking a defensive driving course, which not only enhances your skills but also allows you to save money on your insurance premiums.
At our driving school, we aim to provide you with a comprehensive learning experience that equips you with both the knowledge and practical skills needed to confidently navigate the streets of New York. Join us today and embark on your journey towards becoming a skilled and responsible driver!
Frequently Asked Questions and Answers about Driving School in Woodside
What are the best driving schools in Woodside?

Finding the best driving school in Woodside depends on your preferences and needs. Check out our comprehensive list of driving schools in Woodside to compare their services, reviews, and offerings. This will help you make an informed decision based on your requirements.

How do I choose the right driving school in Woodside?

Choosing the right driving school is crucial for your learning journey. Consider factors like the school's reputation, instructor experience, lesson packages, and student reviews. Our directory provides detailed information about various driving schools in Woodside, making it easier for you to find the one that suits you best.

What types of driving lessons are offered in Woodside?

Woodside's driving schools offer a range of lessons, including beginner courses, defensive driving, road test preparation, and more. Browse our directory to discover the diverse lessons available in Woodside, each designed to cater to specific skill levels and driving goals.

How can I enroll in a driving school in Woodside through your directory?

Enrolling in a driving school through our directory is simple. Visit the driving school's website or contact them directly using the information provided on our page. You can explore their offerings, schedules, and fees, and then follow their enrollment process to start your journey towards becoming a confident driver.