Driving schools in Sheepshead Bay-Gerritsen Beach-Manhattan Beach
We can find all driving school on our website!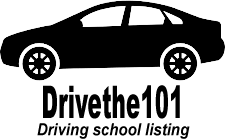 NYC CDL Auto Club
1501 Gravesend Neck Rd Brooklyn, NY 11229
NYC CDL Auto Club is a reputable driving school located in New York, offering comprehensive training to future drivers. With experienced instructors and modern training facilities, students can expect high-quality training in both theoretical and practical aspects of driving. Conveniently situated in the heart of the city, the driving school provides flexible training schedules to suit the needs of students. Whether you are a beginner or looking to advance your driving skills, NYC CDL Auto Club is an excellent choice for your driving education.