Driving schools in Prospect Lefferts Gardens-Wingate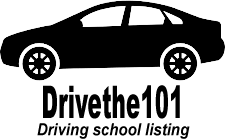 Fourth Dimension Driving School
759 Flatbush Ave Brooklyn, NY 11226
Fourth Dimension Driving School in New York offers comprehensive and convenient driving lessons to suit any schedule. With experienced instructors and a range of training options, students will feel confident and prepared on the road. Located centrally, the school provides easy access for students throughout the city. They also offer affordable pricing and flexible payment options.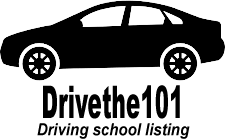 Evolution Driving School
511 Albany Ave Brooklyn, NY 11203
Evolution Driving School in New York offers comprehensive driving courses for new drivers. With multiple locations across the city, students can choose a convenient schedule, whether it's night or weekend classes. The school's skilled instructors provide both classroom and behind-the-wheel training, ensuring that students become confident, safe, and skilled drivers on the road. Affordable tuition options are available, making learning to drive much more accessible for everyone.
Welcome to our Driving School in New York
Are you ready to embark on an exciting journey towards obtaining your driver's license in the vibrant city of New York? Look no further than our driving school, where we are committed to providing comprehensive and quality driver education to students of all levels of experience.
Discover the Sights of New York
While you work towards becoming a licensed driver, don't forget to take some time to explore the breathtaking sights and attractions that New York has to offer. From the iconic Statue of Liberty to the bustling Times Square, this city never fails to impress with its diverse culture and rich history.
Marvel at the architectural wonders of the Empire State Building and One World Trade Center.
Take a leisurely stroll through the picturesque Central Park, a peaceful oasis amidst the bustling city.
Visit the renowned Museum of Modern Art (MoMA) and immerse yourself in world-class art exhibitions.
Experience the vibrant atmosphere of Chinatown and indulge in delicious culinary delights.
Enjoy a Broadway show at one of the many iconic theaters in the Theater District.
Tips for Future Drivers and Immigrants
As you embark on your journey towards obtaining a driver's license in New York, here are a couple of tips to help you along the way:
Enroll in a reputable driving school: Our driving school offers professional instruction and guidance to help you navigate the complexities of New York's roads. Our experienced instructors will equip you with the necessary knowledge and skills to become a confident and responsible driver.
Familiarize yourself with local traffic laws: It is essential to study and understand the rules of the road in New York. Pay close attention to specific traffic regulations unique to the area, such as bus lanes and turn restrictions.
Practice defensive driving: In a bustling city like New York, it is crucial to be vigilant and anticipate the actions of other drivers. Defensive driving techniques will help you navigate safely through busy streets and unpredictable traffic.
Take advantage of online resources: New York provides online resources, such as practice tests and study guides, which can significantly assist future drivers in preparing for the written exam.
By following these tips and taking advantage of the quality education provided by our driving school, you will be well-prepared to obtain your driver's license and embark on your journey as a confident driver in the vibrant city of New York.
Frequently Asked Questions and Answers about Driving School in Prospect Lefferts Gardens-Wingate
What are the best driving schools in Prospect Lefferts Gardens-Wingate?

Finding the best driving school in Prospect Lefferts Gardens-Wingate depends on your preferences and needs. Check out our comprehensive list of driving schools in Prospect Lefferts Gardens-Wingate to compare their services, reviews, and offerings. This will help you make an informed decision based on your requirements.

How do I choose the right driving school in Prospect Lefferts Gardens-Wingate?

Choosing the right driving school is crucial for your learning journey. Consider factors like the school's reputation, instructor experience, lesson packages, and student reviews. Our directory provides detailed information about various driving schools in Prospect Lefferts Gardens-Wingate, making it easier for you to find the one that suits you best.

What types of driving lessons are offered in Prospect Lefferts Gardens-Wingate?

Prospect Lefferts Gardens-Wingate's driving schools offer a range of lessons, including beginner courses, defensive driving, road test preparation, and more. Browse our directory to discover the diverse lessons available in Prospect Lefferts Gardens-Wingate, each designed to cater to specific skill levels and driving goals.

How can I enroll in a driving school in Prospect Lefferts Gardens-Wingate through your directory?

Enrolling in a driving school through our directory is simple. Visit the driving school's website or contact them directly using the information provided on our page. You can explore their offerings, schedules, and fees, and then follow their enrollment process to start your journey towards becoming a confident driver.
Driving schools districts near Prospect Lefferts Gardens-Wingate