Driving schools in Fort Greene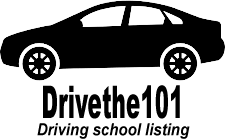 Alcon National Driving Center
708 Fulton St Brooklyn, NY 11217
Alcon National Driving Center is a New York-based driving school that provides comprehensive driving training to aspiring drivers. Located in a convenient location, the school offers flexible schedules, expert instructors, and the latest vehicles to ensure a comfortable learning environment. With a proven track record of success and a commitment to safety, Alcon National Driving Center is a top choice for anyone looking to learn to drive in New York.
Driving Schools in Fort Greene: Learn to Drive with Confidence
Explore Fort Greene: A Vibrant Neighborhood in Brooklyn
Located in the heart of Brooklyn, Fort Greene is a diverse and culturally rich neighborhood known for its historic charm and scenic beauty. With tree-lined streets, stunning brownstones, and a vibrant community atmosphere, Fort Greene offers an ideal backdrop for learning to drive.
Discover Top-Quality Driving Schools in Fort Greene
If you're looking to obtain your driver's license in Fort Greene, you're in luck! The neighborhood boasts a range of reputable driving schools that can equip you with the skills and knowledge needed to navigate New York City's bustling streets with confidence.
Fort Greene Driving School: With experienced instructors and flexible lesson schedules, Fort Greene Driving School provides comprehensive driver education programs tailored to meet the needs of both novice and experienced drivers.
Brooklyn Roadmasters: Offering personalized instruction and a commitment to safety, Brooklyn Roadmasters is a trusted driving school that focuses on developing defensive driving skills and fostering responsible road behavior.
Urban Driving School: With a team of patient and professional instructors, Urban Driving School offers comprehensive driving lessons that prioritize both skill development and road safety awareness.
Tips for Future Drivers and Immigrants in New York
If you're a future driver or an immigrant looking to obtain a driver's license in New York, here are a few tips to help streamline the process:
Familiarize Yourself with Traffic Laws: Take the time to study the New York State Driver's Manual and understand the traffic laws and regulations specific to the state.
Enroll in a Driving School: Consider enrolling in a reputable driving school like those in Fort Greene to gain the necessary knowledge, practice, and guidance to navigate New York City's bustling streets safely and confidently.
Schedule Your DMV Appointment: Make an appointment with the New York Department of Motor Vehicles (DMV) to take your written permit test and schedule your road test. It's important to book your appointments well in advance, as the process can take several weeks.
Practice Defensive Driving: Prioritize defensive driving techniques, such as obeying traffic laws, signaling properly, maintaining a safe distance, and anticipating the actions of other drivers. Defensive driving skills are vital for driving safely in New York City.
Stay Updated on Road Conditions: Regularly check traffic updates and stay informed about road closures, construction zones, and alternate routes. Familiarizing yourself with common routes will help you navigate the city more efficiently.
Remember, obtaining a driver's license is a significant milestone that grants you the freedom to explore the wonders of Fort Greene and beyond. So, start your journey to becoming a confident and responsible driver today with the exceptional driving schools in Fort Greene!
Frequently Asked Questions and Answers about Driving School in Fort Greene
What are the best driving schools in Fort Greene?

Finding the best driving school in Fort Greene depends on your preferences and needs. Check out our comprehensive list of driving schools in Fort Greene to compare their services, reviews, and offerings. This will help you make an informed decision based on your requirements.

How do I choose the right driving school in Fort Greene?

Choosing the right driving school is crucial for your learning journey. Consider factors like the school's reputation, instructor experience, lesson packages, and student reviews. Our directory provides detailed information about various driving schools in Fort Greene, making it easier for you to find the one that suits you best.

What types of driving lessons are offered in Fort Greene?

Fort Greene's driving schools offer a range of lessons, including beginner courses, defensive driving, road test preparation, and more. Browse our directory to discover the diverse lessons available in Fort Greene, each designed to cater to specific skill levels and driving goals.

How can I enroll in a driving school in Fort Greene through your directory?

Enrolling in a driving school through our directory is simple. Visit the driving school's website or contact them directly using the information provided on our page. You can explore their offerings, schedules, and fees, and then follow their enrollment process to start your journey towards becoming a confident driver.
Driving schools districts near Fort Greene