Driving schools in Melrose South-Mott Haven North
We can find all driving school on our website!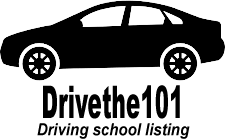 Melrose Service
645 Melrose Ave Bronx, NY 10455
Melrose Service is a reliable driving school located in New York City. They offer personalized training programs for new drivers, as well as refresher courses for experienced drivers. The school provides flexible schedules, affordable rates, and modern cars to ensure the best learning experience. With experienced and patient instructors, Melrose Service is the perfect choice for anyone looking to become a confident driver on the busy New York streets.