Driving schools in Crotona Park East
We can find all driving school on our website!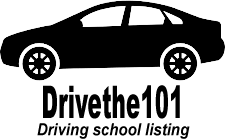 CURVE DRIVING
1698 Boston Road BRONX, NY 10460
Curve Driving in New York offers professional and comprehensive driving lessons for both beginners and experienced drivers. The driving school provides a flexible schedule, with lessons available on weekdays and weekends. The highly trained and experienced instructors guide students through all aspects of driving, from basic maneuvers to complex road situations. With a focus on safety and confidence-building, Curve Driving is the ideal choice for anyone looking to improve their driving skills.