Driving schools in Elmhurst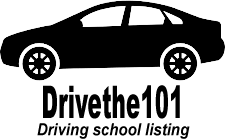 Heping Driving School
136-68 Roosevelt Ave Ste 718 Queens, NY 11354
Heping Driving School, located in New York, offers comprehensive training programs that cater to all types of learners. The school provides flexible schedules and affordable pricing options to help learners achieve their goals of obtaining a driver's license. The school also offers online registration, a modern fleet of vehicles, and experienced instructors to ensure quality education and successful results. With an emphasis on safety and excellence, Heping Driving School is the ideal choice for learners seeking a reliable driving school experience.
Driving Schools in Elmhurst: Learn to Drive with Confidence
Are you ready to embark on a journey towards becoming a confident and skilled driver? Look no further than the driving schools in Elmhurst! Situated in the heart of New York, Elmhurst not only offers excellent driving schools but also a vibrant atmosphere and exciting sights to explore.
Discover the Sights of Elmhurst
Before diving into the world of driving education, take a moment to uncover the beauty and charm of Elmhurst. This diverse neighborhood boasts various attractions, including:
The Queens Center Mall: Indulge in some retail therapy at this renowned shopping destination.
Flushing Meadows Corona Park: Explore the sprawling greenery, visit the iconic Unisphere, and even catch a game at the nearby Arthur Ashe Stadium.
Jackson Heights: Immerse yourself in the rich cultural heritage of this neighborhood, known for its ethnic restaurants, vibrant markets, and lively events.
Choose One of the Top Driving Schools in Elmhurst
Finding the right driving school can make all the difference when it comes to learning the necessary skills and gaining confidence behind the wheel. Elmhurst offers a wide range of reputable driving schools, each equipped with experienced instructors and state-of-the-art facilities.
Whether you are a beginner starting from scratch or an experienced driver looking to enhance your skills, these driving schools provide comprehensive training programs tailored to your needs. With structured lessons, practice sessions, and mock exams, you can rest assured that you are receiving the best possible education.
Tips for Obtaining a Driver's License in New York
If you are an immigrant planning to obtain a driver's license in New York, here are a couple of tips to help streamline the process:
Understand the Requirements: Familiarize yourself with the specific requirements for obtaining a driver's license in New York. This includes gathering the necessary documents, such as identification, Social Security Number, proof of residency, and passing the written and road tests.
Study the Rules of the Road: Spend ample time studying the New York Driver's Manual to familiarize yourself with the state's traffic laws, road signs, and driving techniques.
Enroll in a Driving School: Consider enrolling in a driving school like those in Elmhurst mentioned earlier. They can provide you with the necessary knowledge and practice to pass the road test successfully.
Practice Regularly: Practice makes perfect! Take advantage of any opportunities to practice driving, whether it's through private lessons, learner's permits, or supervised practice sessions with a licensed driver.
Stay Patient and Persistent: Obtaining a driver's license takes time and effort. Stay patient, keep practicing, and don't be discouraged by any setbacks. Stay focused on your goal, and you'll soon be on the road to success!
Are you ready to start your driving journey in the vibrant Elmhurst area? Don't wait any longer! Choose one of the top driving schools in Elmhurst, explore the sights, and follow these helpful tips to quickly obtain your driver's license in New York.
Frequently Asked Questions and Answers about Driving School in Elmhurst
What are the best driving schools in Elmhurst?

Finding the best driving school in Elmhurst depends on your preferences and needs. Check out our comprehensive list of driving schools in Elmhurst to compare their services, reviews, and offerings. This will help you make an informed decision based on your requirements.

How do I choose the right driving school in Elmhurst?

Choosing the right driving school is crucial for your learning journey. Consider factors like the school's reputation, instructor experience, lesson packages, and student reviews. Our directory provides detailed information about various driving schools in Elmhurst, making it easier for you to find the one that suits you best.

What types of driving lessons are offered in Elmhurst?

Elmhurst's driving schools offer a range of lessons, including beginner courses, defensive driving, road test preparation, and more. Browse our directory to discover the diverse lessons available in Elmhurst, each designed to cater to specific skill levels and driving goals.

How can I enroll in a driving school in Elmhurst through your directory?

Enrolling in a driving school through our directory is simple. Visit the driving school's website or contact them directly using the information provided on our page. You can explore their offerings, schedules, and fees, and then follow their enrollment process to start your journey towards becoming a confident driver.
Driving schools districts near Elmhurst