Driving schools in Elmhurst
We can find all driving school on our website!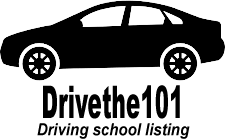 Heping Driving School
136-68 Roosevelt Ave Ste 718 Queens, NY 11354
Heping Driving School, located in New York, offers comprehensive training programs that cater to all types of learners. The school provides flexible schedules and affordable pricing options to help learners achieve their goals of obtaining a driver's license. The school also offers online registration, a modern fleet of vehicles, and experienced instructors to ensure quality education and successful results. With an emphasis on safety and excellence, Heping Driving School is the ideal choice for learners seeking a reliable driving school experience.