Driving schools in West Concourse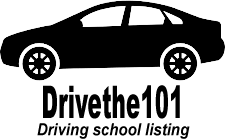 Jerome Auto Driving School
1322 Jerome Ave Bronx, NY 10452
Jerome Auto Driving School in New York offers comprehensive driving lessons to both beginners and experienced drivers. Located in a convenient location, the school provides both in-class and on-road training with flexible schedules to accommodate different learning styles. Certified instructors use modern and well-maintained vehicles to provide a safe and comfortable learning experience. With personalized attention and affordable pricing, Jerome Auto Driving School is an excellent choice for anyone seeking quality driver education in New York.
Driving Schools in West Concourse: Learn to Drive and Explore the Sights
Explore the West Concourse Area
Located in the vibrant city of New York, the West Concourse area offers a multitude of sights to explore. From iconic landmarks to hidden gems, this neighborhood has something for everyone.
Begin your journey by visiting the renowned Yankee Stadium, home to the New York Yankees. Feel the adrenaline rush as you immerse yourself in the rich baseball culture that thrives in this area.
For art enthusiasts, the Bronx Museum of the Arts showcases a diverse collection of contemporary and traditional masterpieces. Marvel at the creativity displayed by local and international artists.
If you're in the mood for some outdoor relaxation, the stunning Bronx River Park is the perfect spot. Take a stroll or a bike ride along the scenic pathways, and enjoy the tranquil ambiance provided by the lush greenery.
Learn to Drive with West Concourse Driving Schools
Are you ready to hit the road? West Concourse offers several trusted driving schools dedicated to providing quality driver's education. Whether you are a beginner or looking to brush up on your skills, these schools have got you covered.
Professional instructors with years of experience will guide you through the process of obtaining your driver's license. They offer comprehensive driving lessons that cover traffic rules, defensive driving techniques, and practical training tailored to suit your needs.
Tips for Quick Driver's License Acquisition
For future drivers eager to obtain their driver's license quickly in New York, here are a couple of tips:
1. Familiarize Yourself with DMV Requirements: Visit the official website of the New York Department of Motor Vehicles (DMV) to understand the necessary documents, tests, and fees required for a driver's license.
2. Practice Through Online Resources: Take advantage of online practice tests to familiarize yourself with New York's driving rules and regulations. It will help you build confidence and improve your chances of passing the written exam.
3. Enroll in Professional Driving Lessons: Investing in professional driving lessons can significantly increase your chances of passing the road test. Qualified instructors will help you hone your driving skills and master the techniques required to excel during the test.
4. Stay Organized: Keep track of all the necessary paperwork, appointments, and deadlines. Being organized will streamline the process and prevent any unnecessary delays.
By following these tips and enrolling in a reputable driving school, you'll be on your way to obtaining your driver's license efficiently and confidently.
Embark on a journey to become a skilled and responsible driver while exploring the captivating sights of West Concourse. Start your engine and let the adventure begin!
Frequently Asked Questions and Answers about Driving School in West Concourse
What are the best driving schools in West Concourse?

Finding the best driving school in West Concourse depends on your preferences and needs. Check out our comprehensive list of driving schools in West Concourse to compare their services, reviews, and offerings. This will help you make an informed decision based on your requirements.

How do I choose the right driving school in West Concourse?

Choosing the right driving school is crucial for your learning journey. Consider factors like the school's reputation, instructor experience, lesson packages, and student reviews. Our directory provides detailed information about various driving schools in West Concourse, making it easier for you to find the one that suits you best.

What types of driving lessons are offered in West Concourse?

West Concourse's driving schools offer a range of lessons, including beginner courses, defensive driving, road test preparation, and more. Browse our directory to discover the diverse lessons available in West Concourse, each designed to cater to specific skill levels and driving goals.

How can I enroll in a driving school in West Concourse through your directory?

Enrolling in a driving school through our directory is simple. Visit the driving school's website or contact them directly using the information provided on our page. You can explore their offerings, schedules, and fees, and then follow their enrollment process to start your journey towards becoming a confident driver.
Driving schools districts near West Concourse