Driving schools in New Springville-Bloomfield-Travis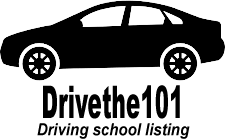 NO.1 Driving School
41-10A Main St Fl 2 Flushing, NY 11355
Introducing NO.1 Driving School in New York! With over 10 years of experience, they offer professional and personalized driving lessons with certified instructors. As a student at NO.1 Driving School, you'll receive comprehensive classroom instructions followed by hands-on experience behind the wheel. With flexible schedules and affordable rates, they are the perfect choice for anyone looking to learn to drive in a convenient and safe environment. Whether you are a beginner or need a refresher course, NO.1 Driving School will help you achieve your driving goals.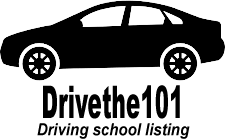 Drive Rite Academy | Prospect Heights
594 Dean St Ste 1 Brooklyn, NY 11238
Drive Rite Academy in Prospect Heights, New York offers comprehensive and affordable driving lessons for students of all skill levels. With experienced and certified instructors, students will receive personalized training to help them feel confident behind the wheel. The school offers flexible scheduling, both in person and online classes, and a variety of payment options. Conveniently located in Prospect Heights, students can easily access the school by public transportation or car. With excellent reviews and a proven track record of success, Drive Rite Academy is an excellent choice for those seeking to obtain their driver's license in New York.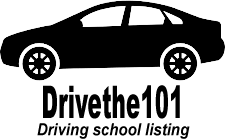 Grand Prix Driving School
806 Lexington Ave Apt 2 New York, NY 10065
Grand Prix Driving School in New York offers comprehensive driving classes for beginner and advanced drivers. Conveniently located in the heart of the city, the school provides flexible training schedules and modern vehicles for its students. With experienced instructors and competitive pricing options, Grand Prix Driving School ensures its students receive quality education and preparation for the road.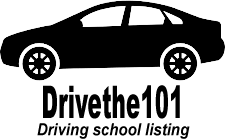 NYC Driving Lessons
660 W 236th St Bronx, NY 10471
NYC Driving Lessons in New York offers professional driving training for all types of licenses. Featuring a wide range of vehicle types, flexible scheduling, and personalized instruction, this driving school is perfect for busy students who want to learn at their own pace. Located in the heart of the city, with a focus on safety and convenience, it's perfect for those who want to gain the confidence and experience needed to be a safe and responsible driver in New York's bustling streets.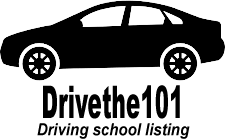 Harlem Driving School
499 E 168th St Bronx, NY 10456
Harlem Driving School is located in New York and offers a range of flexible training options for learners of all levels. Students can choose from various training courses, including beginner and advanced driving lessons, refresher courses, and defensive driving programs. The school is equipped with modern facilities and experienced instructors who provide quality education to their students. Additionally, they offer affordable pricing packages with special discounts and convenient payment plans to fit any budget need.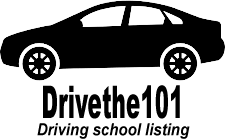 Aaaa Driving School Of Staten Island
1525 Arthur Kill Rd Staten Island, NY 10312
Aaaa Driving School of Staten Island, located in New York, offers comprehensive driving lessons for beginners and experienced drivers. The team of professional and patient instructors ensures students learn in a safe and comfortable environment. The school provides personalized training programs, flexible schedules, and competitive prices to fit every student's needs. With easy access to major roads and highways, Aaaa Driving School is an excellent choice for those looking to learn how to drive in Staten Island.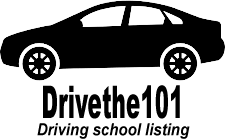 A To Z Defensive Driving Course
NULL
A To Z Defensive Driving Course in New York offers comprehensive training for drivers of all skill levels. Located in a convenient location accessible by public transportation, the school provides flexible scheduling options to accommodate busy student schedules. With highly trained instructors and state-of-the-art vehicles, students receive personalized attention and guidance throughout their on-road training experience. Whether preparing for a road test or seeking to improve driving skills, A To Z Defensive Driving Course is the perfect choice for anyone looking for a top-rated driving school in New York.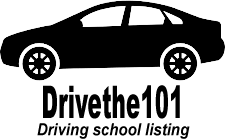 Employee Advantage
NULL
Employee Advantage in New York is a full-service driving school that offers classroom and on-the-road training. They provide flexible scheduling options and personalized instruction to help each student reach their goals. With experienced instructors and a focus on safety, Employee Advantage is an ideal choice for students of all skill levels. Located conveniently in the heart of the city, they are easily accessible to students from all over New York.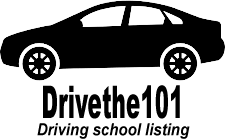 Online Defensive Driving Class
100 Merrill Ave Staten Island, NY 10314
Looking for a reliable and convenient driving school in New York? Check out our online defensive driving class! Designed for busy individuals, our program lets you learn driving skills at your own pace and schedule. With experienced instructors, interactive modules, and user-friendly features, we offer a hassle-free way to obtain your driver's license and improve your driving abilities. Plus, our affordable rates and flexible payment options make it accessible to anyone. Enroll now and start your journey towards safe and confident driving!
Welcome to our Driving School Catalog
Discover the Beauty of [Area Name]
[Area Name] is known for its stunning landscapes, vibrant culture, and rich history. As you embark on your journey to obtain a driver's license, take the opportunity to explore the sights and attractions this area has to offer. From [landmark 1] to [landmark 2], [Area Name] truly has something for everyone.
Choosing the Right Driving School
When it comes to selecting a driving school, it's essential to find one that aligns with your specific needs and preferences. [Driving School Name] is renowned for its experienced instructors, comprehensive curriculum, and commitment to road safety. We offer a range of courses for both beginners and advanced drivers, ensuring that everyone receives the personalized instruction they require.
Our driving school focuses not only on teaching the necessary driving skills but also fostering responsible and confident drivers. With our state-of-the-art facilities and modern vehicles, we provide a safe and comfortable learning environment for all students.
Tips for New Drivers and Immigrants in New York
For new drivers and immigrants in New York, obtaining a driver's license can be an important step towards independence and integration into the community. Here are a few tips to help you navigate the process:
Know the Requirements: Familiarize yourself with the specific requirements and documentation needed to obtain a driver's license in New York. This includes proof of identity, residency, and legal presence.
Take a Driver's Education Course: Enrolling in a driver's education course can provide valuable knowledge and skills required to pass the written and practical driving tests. [Driving School Name] offers comprehensive courses tailored to meet the needs of new drivers and immigrants.
Practice, Practice, Practice: Consistent practice is crucial to building confidence behind the wheel. Make use of learner's permits and supervised driving hours to gain experience and master your skills.
Stay Updated with Road Rules: Stay informed about the latest traffic laws and regulations in New York. Regularly review the state's driver's manual and be aware of any changes or updates that may affect your driving.
Stay Patient and Persistent: Obtaining a driver's license may take time and effort. Don't get discouraged by setbacks or challenges along the way. Stay patient, persistent, and committed to achieving your goal.
[Area Name]'s driving schools, like [Driving School Name], are here to support and guide you through every step of the process. We are dedicated to helping you become a confident and responsible driver, ready to explore the roads of [Area Name] and beyond.
Frequently Asked Questions and Answers about Driving School in New Springville-Bloomfield-Travis
What are the best driving schools in New Springville-Bloomfield-Travis?

Finding the best driving school in New Springville-Bloomfield-Travis depends on your preferences and needs. Check out our comprehensive list of driving schools in New Springville-Bloomfield-Travis to compare their services, reviews, and offerings. This will help you make an informed decision based on your requirements.

How do I choose the right driving school in New Springville-Bloomfield-Travis?

Choosing the right driving school is crucial for your learning journey. Consider factors like the school's reputation, instructor experience, lesson packages, and student reviews. Our directory provides detailed information about various driving schools in New Springville-Bloomfield-Travis, making it easier for you to find the one that suits you best.

What types of driving lessons are offered in New Springville-Bloomfield-Travis?

New Springville-Bloomfield-Travis's driving schools offer a range of lessons, including beginner courses, defensive driving, road test preparation, and more. Browse our directory to discover the diverse lessons available in New Springville-Bloomfield-Travis, each designed to cater to specific skill levels and driving goals.

How can I enroll in a driving school in New Springville-Bloomfield-Travis through your directory?

Enrolling in a driving school through our directory is simple. Visit the driving school's website or contact them directly using the information provided on our page. You can explore their offerings, schedules, and fees, and then follow their enrollment process to start your journey towards becoming a confident driver.
Driving schools districts near New Springville-Bloomfield-Travis